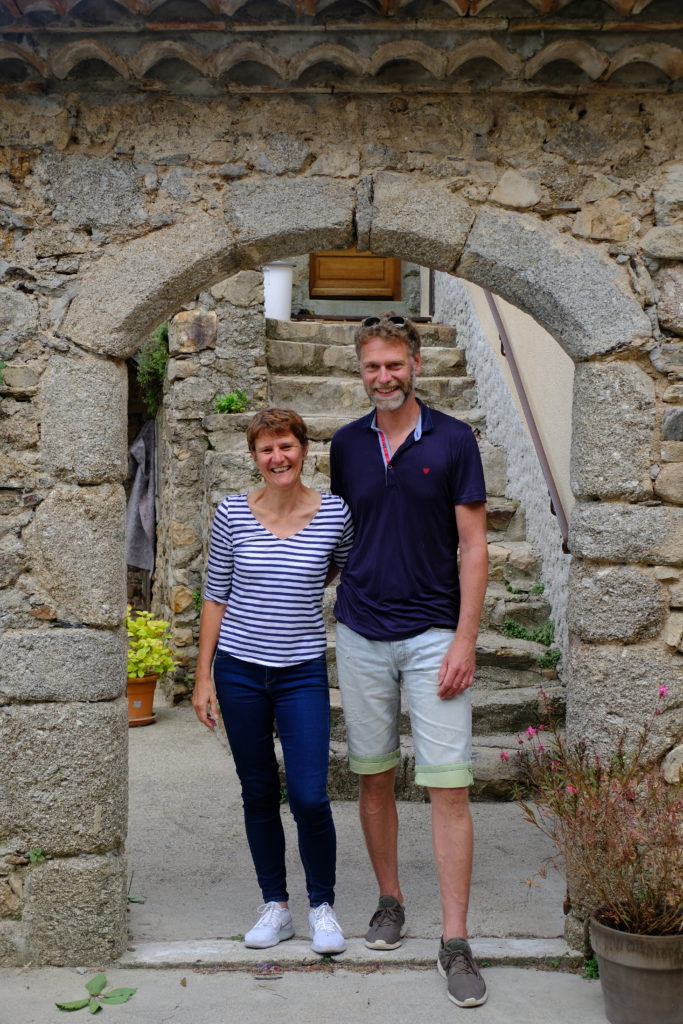 We fell in love with the Cévennes when we were living for a few years in Montpellier. Even then, we were often spending our weekends here in the mountains. Mostly, we were on our racing bikes or hiking, but always curious about people and culture.
For us, taking over the Chambres d'hôtes La Soleillade en Cévennes fulfilled a long-held dream. Now we live in the middle of the National Park, in a magical hamlet on the southern slopes of Mont Aigoual.
Our values
The organic garden, the use of renewable energy, the rooms fitted out with natural and sustainable materials: all these reflect our values. We want to fulfil our responsibility both to our guests and to the environment. Your enjoyment is at the forefront of everything we do, but at the same time, we also want to be attentive to the preservation of the natural habitats of plants, animals and people.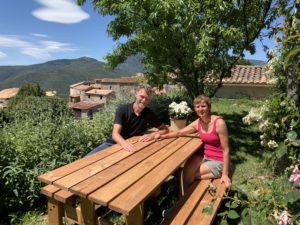 La Soleillade fulfils our yearning for a place of magical peace and stylish living. Each day, when we get up in the morning, and the morning mist rises from the valleys, and the flowers open their buds, we get a renewed burst of energy.
We are looking forward to sharing this place with you!