Experience lots and be active + enjoy relaxation and recharge your batteries. If this is the combination you are looking for in your holiday, then you will feel right at home at La Soleillade.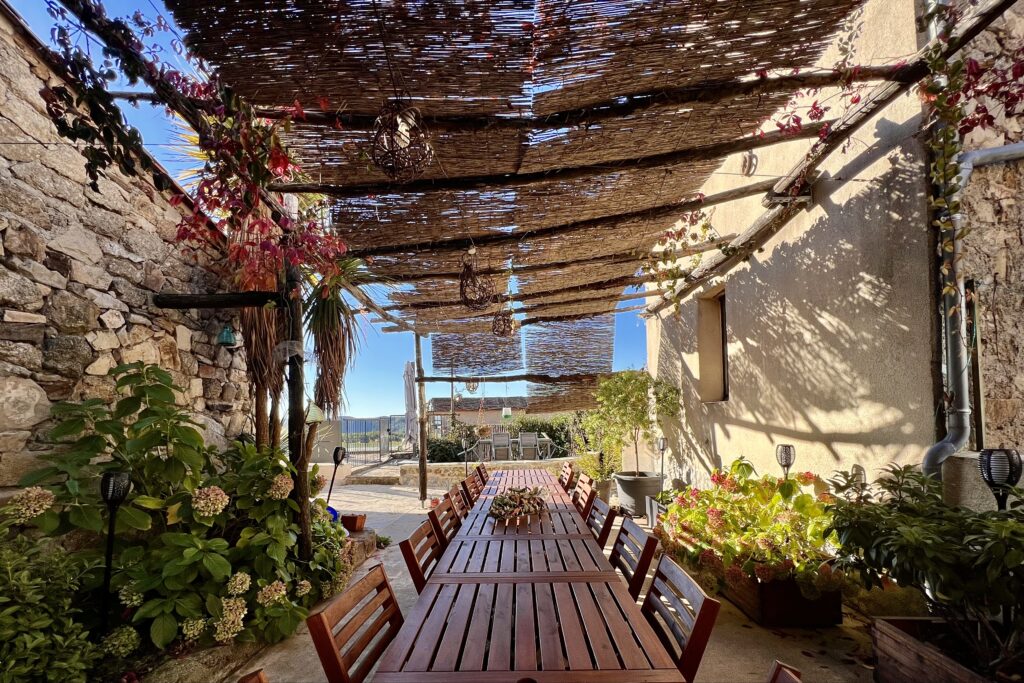 Our 5000 square metre farm, a former silkworm hatchery, is situated in a sleepy hamlet 600 metres above the sundrenched Hérault valley on the southern slopes of Mont Aigoual, the second-highest peak in the Cévennes. From the solar energy-heated pool and the terraces, the view sweeps over the mountain chains of the National Park. Only the humming of our own bees and the tinkling bells of a herd of sheep passing through the village ever disturb the heavenly peace.
The landscape and the mountain villages of the Cévennes, a UNESCO World Cultural Heritage Site since 2011, have retained their original, wild charm. The night sky is amongst the clearest in Europe and there is huge biodiversity. Vultures, lynxes and wolves live in the National Park, in which 40 percent of all French native plants can be found.
Welcome to the sundrenched South Cévennes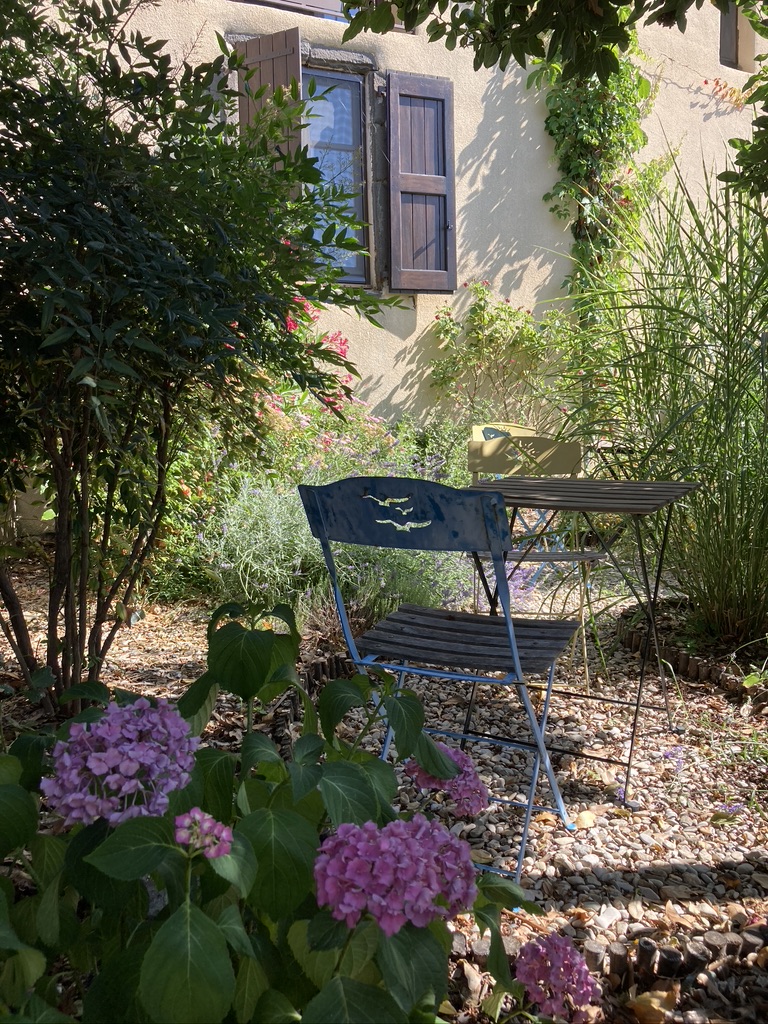 Our four guestrooms, each with 2-5 beds, are located in separate buildings and offer a truly private space. Each room has its own small outside terrace with seating, where, if you wish, your breakfast and evening meal may be served.
If by chance the weather does not invite you to explore the surrounding area, generously-proportioned communal areas offer plenty of room for everyone. A fully-equipped kitchen is at the disposal of all guests. In the garden you find a terrace, a picnic table, a table tennis table and a pétanque terrain.
Spacious rooms, pool with a view and nature on your doorstep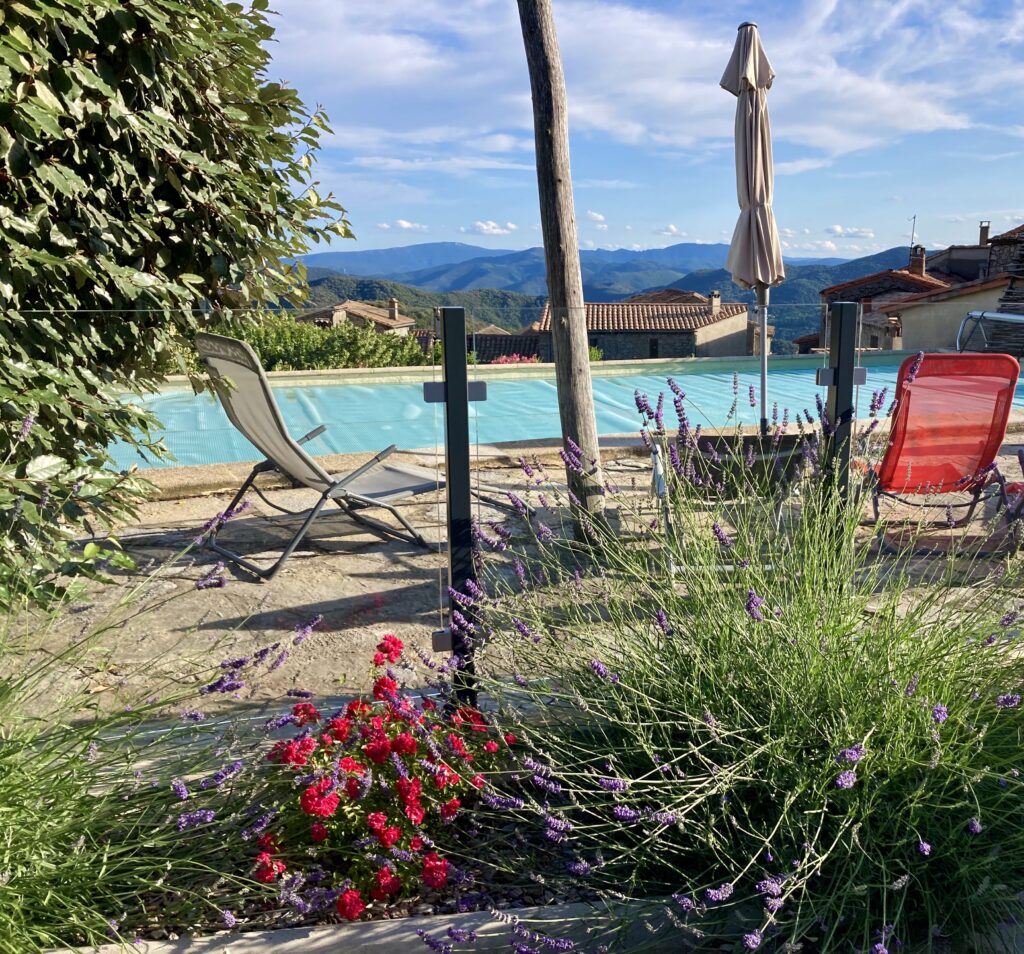 If you love nature, you don't necessarily have to use the car. Well signposted footpaths and fantastic, lonely paths for racing-bikes and mountain-bikes start directly outside our front door. By car, you can easily reach all the spectacular natural wonders of the Cévennes such as via ferrata trails, canoe rentals or canyoning courses.
After an eventful day, you come back in the evening to good regional French cooking. Vegetables, herbs and fruit come fresh from our own organic garden, cheese and meat from the neighbouring village, all washed down with a nice drop of wine from one of the excellent Languedoc vineyards.